MENU  at top right corner. Initial Acupuncture (45 minutes) with Consultation (20 minutes) $60 after 40% off.  Most of old customers get healed. This special offer is only for new customer's intake .  (*please, mention this special offer when you make payment . It can not apply after your payment ).You can  fastly claim  health funds rebate on site . You just pay for the gap payment .
Following Acupuncture $50  for 30 minutes.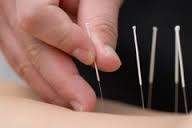 Acupuncture could heal about 300 diseases:
Sinusitis  2.Neck degeneration 3.Bulging disc 4.Knee osteoarthritis 5.Lumbar disc protrusion 6.Sports injury.
http://www.aaom.com.au/dr-of-tcm-zhang-…llowing-diseases
Dr. of TCM Jack ZHANG is a healing Doctor. He graduated in Heilongjiang University of TCM in 1995. He has 20 years clinical experience. He did fix many diseases for lots of patients.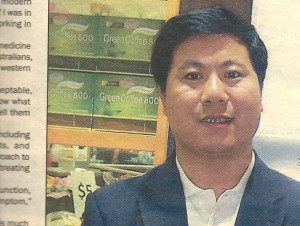 He registers as a Chinese Medicine practitioner in Australia. He registers with private health funds as well . You may get a fast claim on his clinic. You just pay the gap payment for your treatments including both of acupuncture and remedial massage. His  mobile phone number is 0420566486. Any enquiry is welcome
Psychological counseling :
Dr. (TCM)  Zhang is good at  Cognitive therapy,  Psychoanalysis , Behavioral therapy and Meditation with acupuncture to heal mental problem.
Depression
Anxiety
Bipolar
PTS
drug abuse, quit smoking.
Obsessive-compulsive disorder
Phobia
Game addiction
Transsexual
Suicidal tendencies
EpilepsyQ. How much shall I get back from private health fund?A. Well, your policies vary . The common amounts are $100, $53,$35,$33,  and $15.80
     Appreciation Letter
4  March  2011
Dear Jack
I wish to acknowledge and thank you for all your help with regards to my neck, shoulder, and hand problems
Following various scans, MRI's and visits to a neurosurgeon, I decided to try acupuncture instead of resolving to neck surgery. I was at first a little skeptical of acupuncture, but after having been treated for my problems I have to say it was definitely the best option for me and I am now free of pain and the numbness that was constantly in my left arm.
I have been recommending you to all my family and friends and I wish you all the success you deserve with Orange 1st Acupuncture and Massage.
Your sincerely b
Loraine Thompson  JP signed